Plenary and Keynote Speakers

5th International Conference on Statistics: Theory and Applications (ICSTA 2023)


We are pleased to announce our Plenary and Keynote Speaker for 5th International Conference on Statistics: Theory and Applications: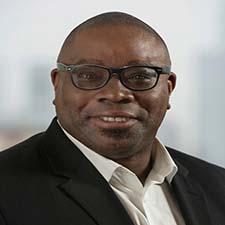 Dr. Eric J. Tchetgen Tchetgen
The University of Pennsylvania, USA
Plenary Speaker
Topic of Keynote: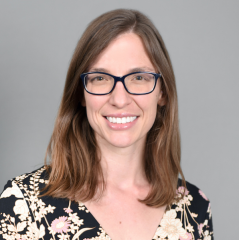 Dr. Melissa Wilson
Arizona State University, USA
Plenary Speaker
Topic of Keynote:

Dr. Jian Kang Zhang
McMaster University, Canada
Keynote Speaker
Dr. Jian Kang is a Professor in the Department of Biostatistics at the University of Michigan. He received his PhD in Biostatistics from the University of Michigan in 2011. He was an Assistant Professor in the Department of Biostatistics and Bioinformatics and the Department of Radiology and Imaging Sciences at Emory University from 2011- 2015. His main research interests are developing statistical methods and theory for large-scale complex biomedical data analysis with focuses on Bayesian approaches, imaging statistics and bioinformatics. He has co-authored over 110 publications in statistical journals and medical journals. Dr. Kang currently serves as the Associate Editor of Annals of Applied Statistics, Biometrics, The New England Journal of Statistics in Data Science and Statistics in Medicine. Dr. Kang was elected as the Fellow of the American Statistical Association in 2021.
Topic of Keynote: Deep Kernel Learning based Gaussian Processes for Bayesian Image Regression Analysis


Keynote Abstract
Registration fee includes the following:
Publication of 1 accepted paper in the proceedings. Publication of each additional paper requires a €200 EUR registration
Conference package including a USB of the proceedings with all registered accepted papers
Buffet lunch for each day of the conference
2 coffee breaks for each day of the conference
1 banquet dinner OR cruise tour
Important information for accompanying person(s): Please be informed that the accompanying person can NOT be a co-author.
Co-authors, regardless if 1 author is attending, must pay the full registration fee.
The accompany person fee is only for spouses and/or children. Please contact us if you are unsure.
Virtual registration fee includes the following:
Publication of 1 accepted paper in the proceedings. Publication of each additional paper requires a €150 EUR registration
Access to all the sessions of the conference